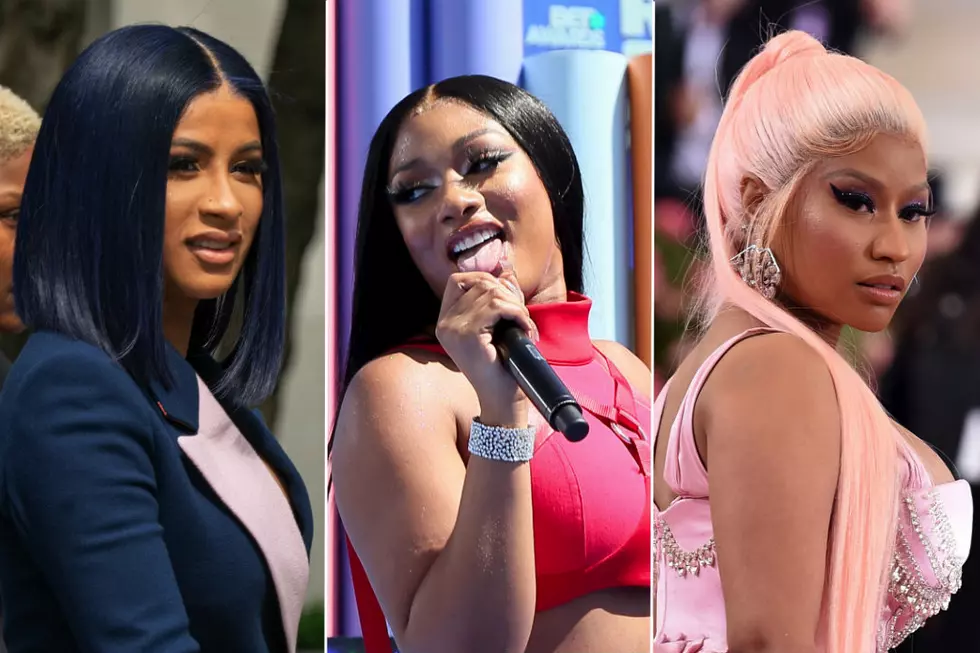 Megan Thee Stallion Wants People to Stop Comparing Cardi B and Nicki Minaj
David Dee Delgado / Maury Phillips / Jamie McCarthy, Getty Images (3)
Ahead of Megan's highly-anticipated "Hot Girl Summer" track set to be released on Friday (Aug. 9), the Houston rapper stopped by E! News to discuss the song. With Nicki Minaj as a featured guest, the Nicki versus Cardi B debate once again came up, but Meg made it clear—she's not picking sides.
"It's really like a lot of the fans. They really make it seem like you're picking sides," the 2019 XXL Freshman said. "I really, really, really like both of them. They're two different people, two different rappers. It's not even the same. I feel like we need to stop trying to compare them. I love both of them, so I would definitely like to collab with Cardi too."
While Meg is clearly open to a Cardi collab in the future, it may be some time before we get Cardi and Nicki on one song together again. For her part, Nicki, who toured Europe earlier this year, hasn't spoken on her past drama with Cardi in recent months.
See Hip-Hop Fans Name The Most Disrespectful Diss Track of All Time