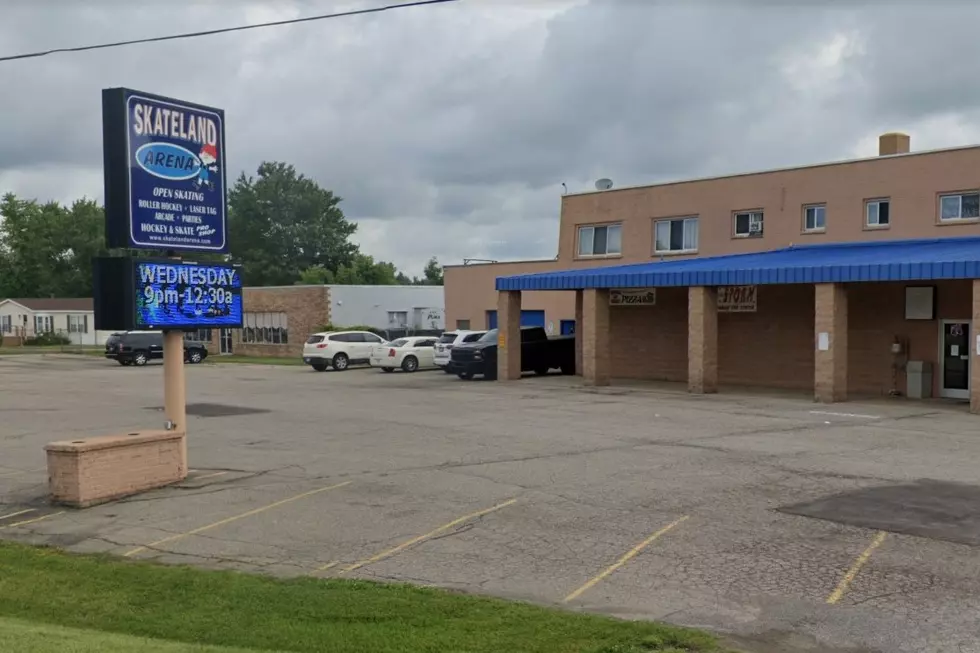 Popular Skateland in Mt. Morris Forced to Make Changes Over Increased Fights & Shootings
Google Street View
After a weekend of increased violence and shootings in the area, the popular Mt. Morris skating arena, Skateland, was forced to make some tough changes to how they will now do business.
Skateland, a family owned staple in the community since 1961, took to Facebook to voice their frustrations and concerns about the incidents and their customers. The skating arena on Dort Highway is traditionally busy on the weekends with teenagers enjoying the night out, but that will now change.
On their Facebook page, the owners of Skateland addressed the past weekend and not only the problems at the arena, but the rumors indicating additional issues that were simply not true.
"Unfortunately what should've been a fun evening for teens Saturday night, turn into absolute chaos. Yes, many fights broke out inside and outside of our rink. Police were called to aid with our security team who have been present all night. No! Gunshots were never fired here. Yes! Firecrackers were being let off about 1/4 mile north on Dort Hwy."
The owners voiced concerns that social media rumors could cause harm to the business they have built over the years, and that the safety of all of their guests needed to be a priority moving forward. Because of that, a tough decision was made.
"With the decline in safety in our community over the years, we've always tried to be Proactive then reactive. We are a public entertainment facility, we are not exempt from the curse or evil that can come with serving the public. The safety of our customers, our staff, and our family will always be #1 priority.",

the post read

. "With that being said, effective immediately Skateland Arena will be a family friendly ONLY fun center. Meaning, no minor under the age of 18 will be allowed to purchase a ticket without a PARENT OR LEGAL GUARDIAN for all evening sessions.
The parent/legal guardian will be required to stay with minor until session is over. NO MORE DROP OFF'S will be allowed."
The majority of the comments following the announcement were in support of the move to change admission, with many parents voicing relief. Skateland has been a tradition for fun for years in the area, and the hope is with the new guidelines families can get back to feeling safe, and having fun.
LOOK: What major laws were passed the year you were born?
Data for this list was acquired from trusted online sources and news outlets. Read on to discover what major law was passed the year you were born and learn its name, the vote count (where relevant), and its impact and significance.