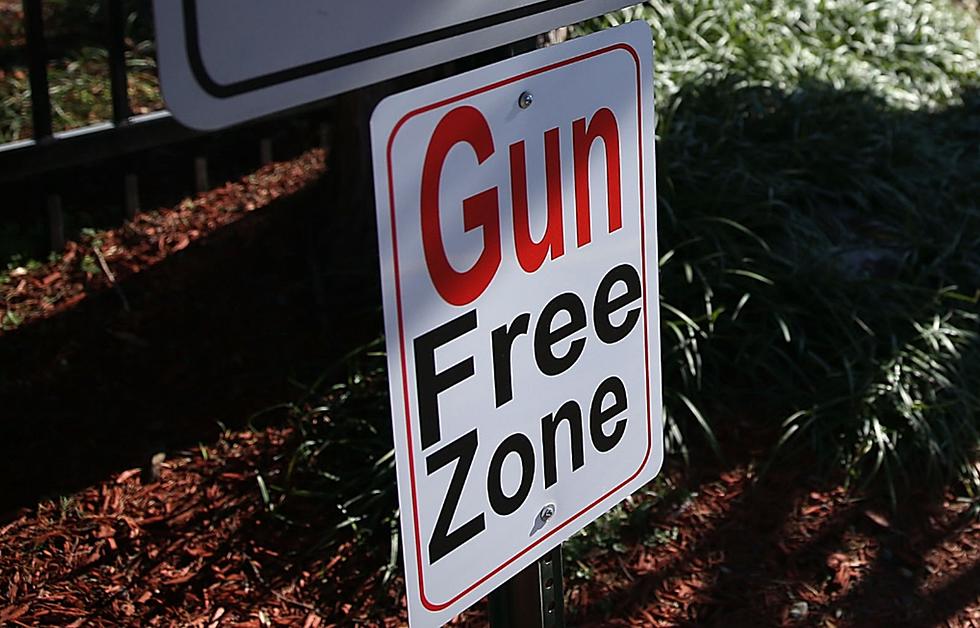 Walmart and Kroger Ask Shoppers To Leave Guns At Home
Getty Images
Walmart and Kroger have both introduced new policies on carrying guns inside their stores, and ammunition sales.
Walmart announced Wednesday that they would not be selling ammo for hand guns or assault style weapons any longer. Walmart will now focus on selling hunting rifles and ammo only. The move to restrict ammo actually gets back to the roots of Sam Walton who chose to put Walmart headquarters in Arkansas because of the good hunting there. Walmart's CEO commented on the new sales strategy reflecting the focus on hunting.
We have a long heritage as a company of serving responsible hunters and sportsmen and women, and we're going to continue doing so."
The news that is getting most gun advocates riled up isn't about sales at all. The announcement that both Walmart and Kroger would become gun free zones is at the center of the controversy. Both stores have said that even in states where open carry is legal, guns will not be allowed in the stores, with an exception for police officers. The concealed carriers are allowed, but still discouraged from bringing in weapons.
Kroger has been very vocal in the fight for gun control, and their statement even talks about the politics behind it.
Kroger is respectfully asking that customers no longer openly carry firearms into our stores, other than authorized law enforcement officers. We are joining those encouraging our elected leaders to pass laws that will strengthen background checks and remove weapons from those who have found to pose a risk for violence
All of these changes are coming in the wake of multiple mass public shootings, one of which happened inside a Walmart store.
I just want to go on record saying that I am 100% in favor of both of these moves. Public gun sales should only be related to hunting in my opinion.
I applaud both Walmart and Kroger for being so public about their moves, knowing full well that they are facing a public backlash.