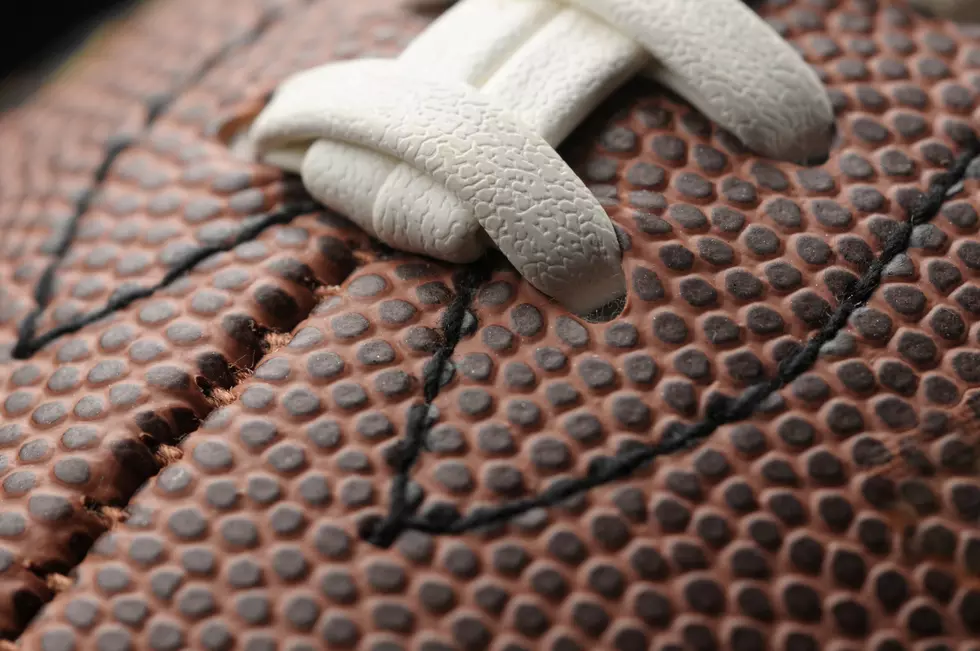 District Finals Schedule For Genesee County Area Football Teams
Gettystock/Thinkstock
The first round of the High School Football Playoffs is in the book, and now area teams are focused on winning their district final game.
The first week of the playoffs is always a tough, unpredictable week. Teams are faced with the reality that half of the field will be ending their season. The other half move on to the district finals games, which can mean facing an extremely tough opponent.
That's the case for many of the Genesee County area teams that advanced last week. There are a few big time matchups featured this round, and one of the biggest games in the state will be played in Lapeer. Check out the district final schedule below, and the full schedule for Michigan here.
Davison 8-2 @ Lapeer 9-1 Friday 7pm
One of Davison's two losses was to Lapeer in an overtime thriller of a game. The Cardinals have been hoping to get a chance at revenge, and it happens this Friday.
Fenton 9-1 @ Walled Lake Western 9-1 Friday 7pm
Fenton is the underdog here despite only having one loss. The Tigers will have to play great to get passed a tough Walled Lake team.
Midland Dow 7-3 @ Muskegon Mona Shores 8-2 Friday 7pm
Kearsley 8-2 @ Orchard Lake St Mary's 9-1 Saturday 1pm
Kearsley pulled out a thrilling one point win in the first round, and is hoping to ride the momentum this weekend.
Fowlerville 7-3 @ Powers Catholic 8-2 Friday 7pm
Ogemaw Heights 8-2 @ Freeland 8-2 Friday 7pm
Swan Valley 7-3 @ Frankenmuth 9-1 Friday 7pm
Sanford Meridian 7-3 @ Hemlock 8-2 Friday 7pm
Millington 6-4 @ Montrose 9-1 @ Linden High School Saturday 2pm
Nouvel 6-4 @ Breckenridge 9-1 @ Alma College Friday 7pm
Beecher 6-3 @ Fowler 9-1 Friday 7pm